Panic anxiety attacks! Analyze and treat them on your own. Focus on recovery, not on suffering.
Scientifically, anxiety is a natural reaction for every threat. It is common to feel anxious and get panicky in nerve-racking conditions. However, in reality, anxiety facilitates us to be attentive and inspires us to resolve the issues.
But when it starts obstructing your relations and actions, it is high time and stage to look into yourself. Before making it as a disorder, you can easily overcome panic anxiety attacks by self-help strategies.
What Does a Panic Attack Feel Like?
With the changes in lifestyle, most of us are not able to recognize panic attacks correctly. I don't understand why it happens even though we regularly suffer from Anxiety Panic Attacks. This is purely lack of information regarding the causes and symptoms of panic attacks.
It's quite normal to experience occasional anxiety in our normal part of lives. However, there's a lot of difference between everyday anxiety and an anxiety disorder. Hope this infographic helps you out.
I'm sure you've asked yourself "What it's like to have an anxiety or panic attack? "What does a panic attack feel like?" "Am I having a panic attack or a heart attack? The more questions you ask yourself, the closer you will identify for yourself.
Anxiety is not fiction.
It's virtually impossible to do justice in describing the terror and fear involved in a panic attack; if you've had one, you know what its like; if you haven't and you can't imagine it.
Panic Anxiety is a sudden episode of uncomfortable fear and anxiety. And it's accompanied by at least four of the following little helpmates:
Irregular or racing heartbeat (palpitations)
Sweating
Trembling
Feeling of imminent doom
Feeling of choking
Inability to breathe (smothering)
Chest pain (often mistaken for a heart attack)
Nausea
Dizziness
A feeling that things are unreal
A fear of dying
Feeling out of control; "going crazy"
Tingling
Chills or hot flashes
What Causes Panic And Anxiety Attacks?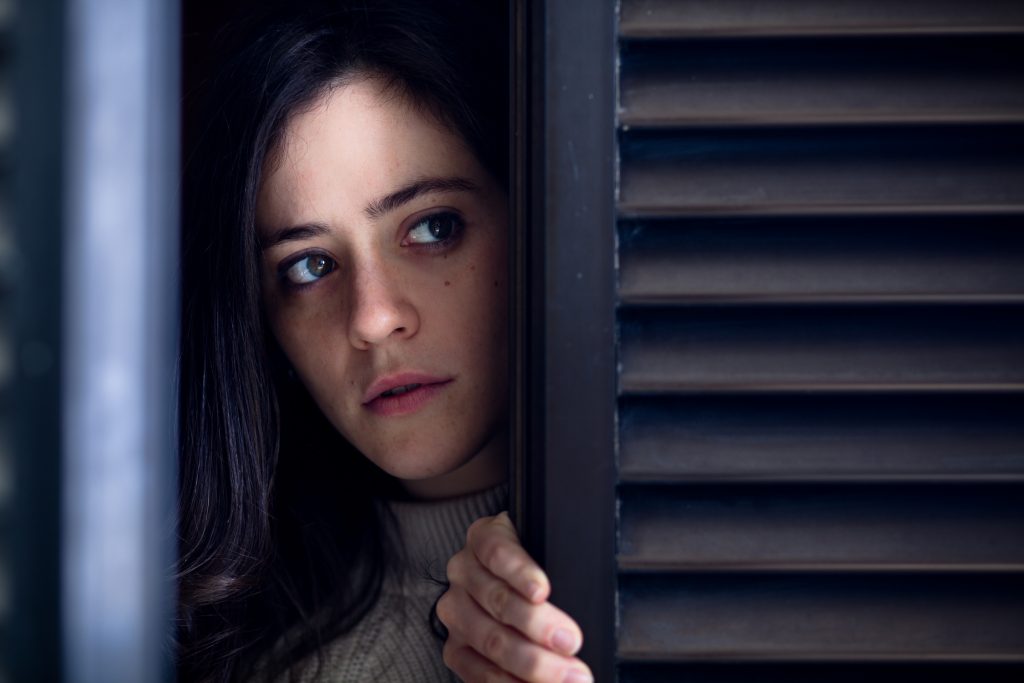 For easy understanding, it is better to categorize the causes of panic attacks into 5 different aspects:
1. Phobias:
Phobias are primarily considered to cause of panic anxiety attacks. If you are afraid of something, then it would result in a panic attack.
2. Hereditary:
If you've ever experienced a panic attack, then you must check the family record against it. This is very much a hereditary disorder and so you cannot escape from it.
3. Medical Problems:
Anxiety panic attack is more common in medical problems like hypoglycemia, post-traumatic stress, etc
4. Emotional Problems:
If you suffer from any emotional problems, then you can experience anxiety panic attacks. Discomfort, fear, stress elevate the panic attack condition in you.
5. Financial Problems:
The financial insecurity is another cause for panic and anxiety attacks. Starting from the US economic recession to Lehman Brothers collapse and subsequent global stock markets collapse are considered to be the biggest reasons for severe anxiety panic attacks.
How To Deal with Panic Attacks and Agoraphobia?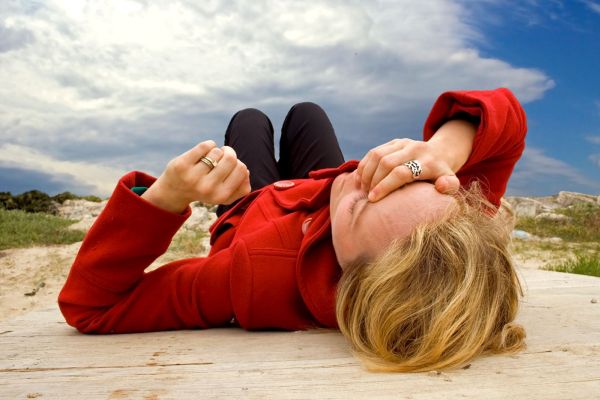 A panic attack can make someone feel as if the world is exploding.
Given this bombardment of physical sensations, no wonder a panic attack can make someone feel as if the world is exploding. And it can happen anywhere. Some panic sufferers suffer an attack out of the blue.
Others will have attacks every time a specific series of events occur (for example, at restaurants). Others are likely to have panic attacks under certain circumstances but don't every time.
Not all panic attacks develop into panic disorder. Some people have one panic attack and never experience another one. Some have a few that get better or worse as life stressors change.
When a person has suffered at least two unexpected panic attacks – and at least a month of fear and worry over having another one – a clinical diagnosis is likely. Even then, a sufferer may develop coping routines to avoid extreme stress – getting help from family or friends.
For some people, particularly when such support isn't available, the only option is to withdraw from society – which is called agoraphobia. The quicker a person gets treatment for an anxiety disorder, the better the odds of getting better.
How Long Do Anxiety Attacks Last?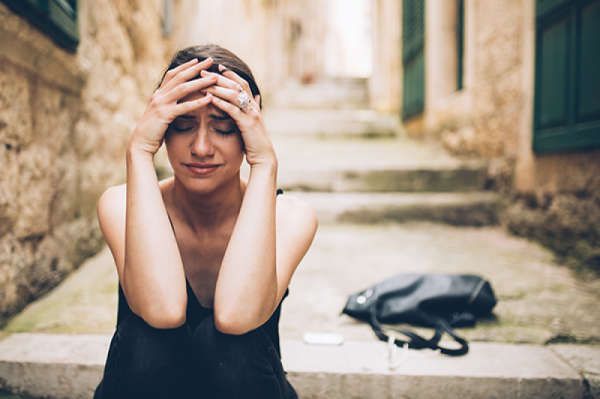 Anxiety attacks usually occur as of a sudden and without any warning. After the anxiety attack, you feel like getting the same in future again. In many cases, panic attacks occur suddenly and without any particular reason. Sometimes, they may even occur when you are relaxed or falling asleep.
Before going to see how to overcome panic anxiety attacks, we have to understand the connection between the two. In many cases, panic attacks result from anxiety. Extreme anxiety can result in a panic attack.
How to Stop a Panic Attack Before Things Get Really Bad: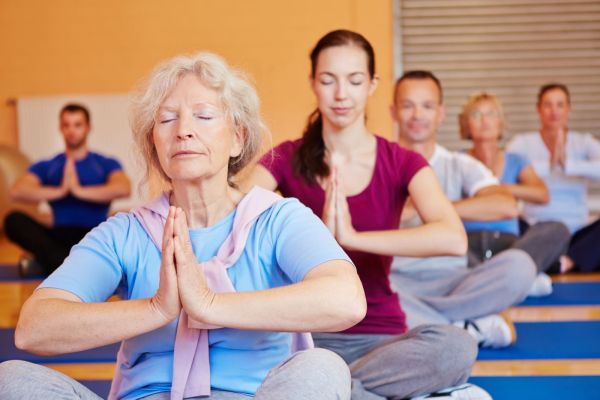 By adopting some changes in lifestyle and self-care steps, you can overcome the panic attacks easily. Here are some helpful tips for overcoming the fear of panic attacks:
Practice stress management and relaxation techniques like deep breathing meditation and progressive muscle relaxation. Try to control your problem with meditation and yoga. Practice diaphragmatic breathing. This can be adopted by regular practice. At least try to take 10 deep diaphragmatic breathing.
Join a support group, where you can find people facing a similar problem. Then you can easily connect with the people. You just have to notice that you are not the only person suffering from the problem. This thought gives away some of the fear out of it.
Practice aerobic exercise for at least 30 min a day. This helps you to activate the system and have a calm effect on your mood.
Shift your eating habits to healthy ones. Avoid caffeine and alcoholic drinks. These are the two common factors that predispose many people to panic attacks.
Now, It's Your Turn …
It should be kept in mind that regardless of what technique you choose to overcome panic and anxiety attacks, it is important to understand and adapt the therapy. These are only a few methods that you can easily adapt.
If you require more information and attention to overcome panic anxiety attacks, you should seek expert help. Here is an excellent news bulletin for you. There are many treatments and self-help techniques that can help you to overcome panic anxiety attacks and manage your life in a good way.
However, that should happen from the depth of the brain, not by the drugs and medicines.
Here's the perfect resource to Cure Panic Anxiety Attacks for yourself. It is the most powerful and natural technique of treating Anxiety and Panic Attacks.
Over 80,000 people have used Barry McDonagh's anxiety technique online with dramatic success. The technique is so simple and profound that even the medical establishment is starting to take note. In a nutshell, Panic Away is a solid, well-researched program that helps you to get through a season of horrific panic attacks.
Just remember that there's definitely life after panic attacks. So just focus on recovery, not on suffering. Post-treatment, most people lead normal productive lives.