Learn celebrity diet plans and workouts – Celebrity fitness secrets revealed
Want to be fit and healthy like a celebrity? Are you aware of the top celebrity diet plans and workouts (celebrity fitness secrets)? Celebrities don't take chances and maintain their bodies under the scrutiny of public pressure.
They do follow a very religious diet and fitness regimens under the strict guidance of nutritionists and trainers. Most of the celebrities hire personal trainers for getting fit and healthy. You reap what you sow but involves a lot of expenditure.
On the contrary, you can follow sizzling celebrities and their successful diet plans and workouts without getting a fitness trainer. Experience a new world by following the hottest celebrity diet plans and workouts that work.
Let me disclose the secret. Don't get into the pages filled with what celebrities eat in a day. Instead, read more to get fitness like your favourite celebrity. It makes you a fitness model without being one.
The celebrity diet plans and workouts will be very helpful in enhancing your appearance from the inside. See how it is done and get fit now!
Best Celebrity Diet Plans and Workouts To Lose Weight Fast & Stay Fit:
Now that you have been informed of the ultimate way to improve your appearance from the outside, you must also learn the best ways to enhance your looks from the inside.
Here are the celebrity diet and exercise secrets on how to become beautiful from the inside out and look like a fitness model:
1. Eat Like a Celebrity: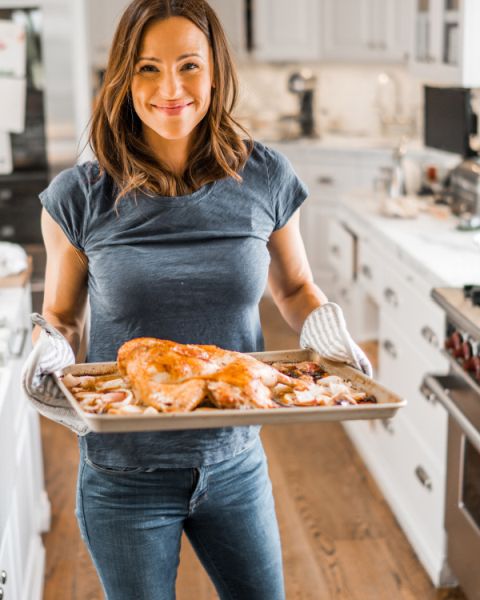 Eat beautiful food. Make sure to get plenty of fruits and vegetables. You should get recommended allotment of high protein (found in salmon, yellowfish tuna sushi, unsalted chicken, and scrambled eggs), calcium, carbohydrates and fat. In the world of beauty, you are what you eat.
You can start consuming five meals daily like Eva Mendes. On the contrary, you can even ditch the dairy. And add a shot of apple cider vinegar as practised by Megan Fox. She even admitted saying dairy is hard on the hormones and it's not good.
2. Biggest Beauty Tip Is Water: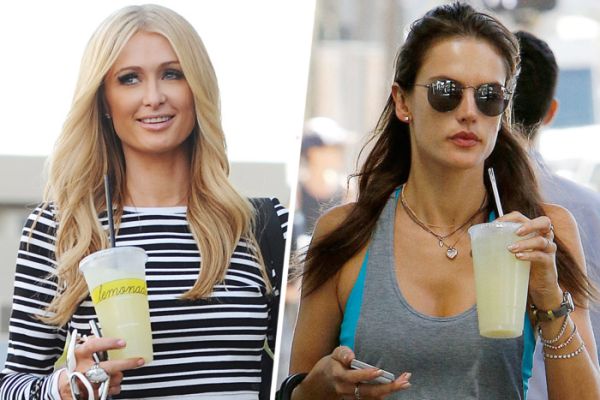 Drink plenty of water. Get 8 to 10 glasses of water per day. If you think water is boring, add some lemons, limes or oranges. Or drink sparkling water. If you must add flavouring, try Crystal Light. I have had all of the flavours. Lemon and orange are at the top of my list. This is truly the best tasting flavour available.
The supermodel Naomi Campbell advocates starting the day with hot water and lemon to give your immune system a gentle boost. Hollywood's most profitable actress Jennifer Aniston starts her day with a glass of freshly squeezed lemon juice to flush out the toxins. Some celebrities prefer to drink warm water with ginger, cayenne and lemon juice.
Similarly, the singer Jewel drinks a gallon of water a day to get Acne No More. This is a surefire way to keep your skin clear and youthful.
3. Celebrity Workout Routines for a Killer Body:
Make exercise as a habit and do it for 30 minutes (at least 5 days a week). If you think it is boring then get an iPod. This way you can hear all your favorite Songs & Music Videos that get you inspired, or make you feel motivated.
Take your workout outdoors with a stroll or bicycle ride through city streets. When you get your blood pumping you oxygenate your cells. This assists your body in its repair processes, which keeps you beautiful longer.
You can plan to spend more time outdoors playing your favourite basketball or jog with your pet. Or you can even do both yoga and Pilates every day. Don't forget to drink a glass of kale juice after the workout.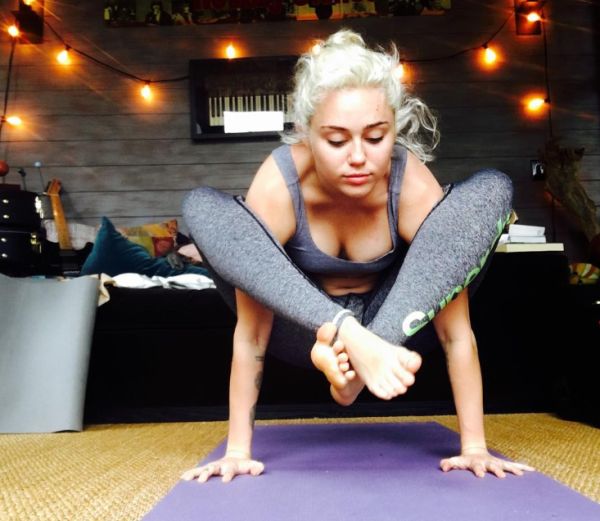 4. Celebrity-Approved Beauty Supplements:
Take a multivitamin supplement to look and feel better. Centrum has adequate amounts of all the necessary nutrients. This will help you to build beautiful skin, hair, and nails.
5 Flash a Sexy Smile:
You don't have to be a celebrity to have a sexy smile. Brush your teeth twice a day, floss and rinse with Listerine for a beautiful smile. Recent studies show that the health of your mouth affects the health of your body, which in turn affects beauty.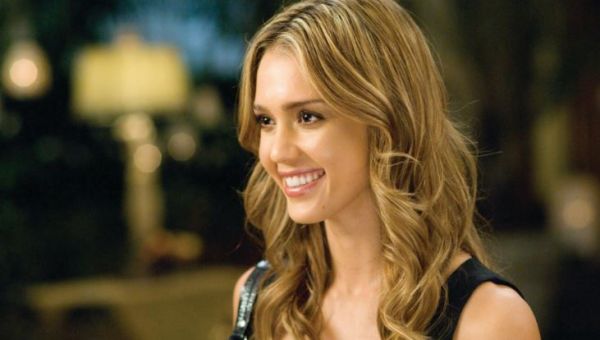 Interestingly, celebrities look to Epsom salts to flush toxins from the body.
Celebrity Fitness Secrets – How Stars Stay Fit:
No doubt, most of the celebrities hire a fitness expert or use costly gyms and spas. But when you look deep into the situation, you might be surprised by the facts. Tell me how many celebrities are born rich?
Do you think they have enough money for availing such expensive memberships? Definitely No!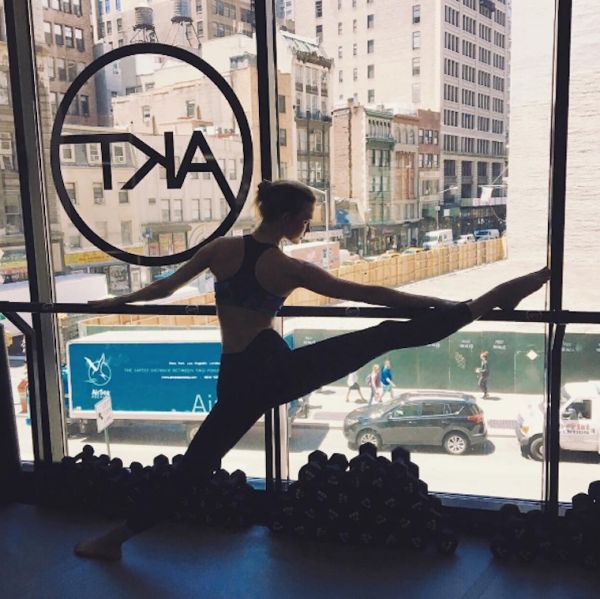 Most of the today's celebrities had struggled hard during their yesteryear's. Their secret of success is to get a perfect plan and implement it with firm determination. Of all the exercises, swimming is very much favourite to the celebrities and they do spend quality time there. Let's know how swimming is helpful in shaping a celebrity:
Swimming is the Best Workout Ever:
Swimming is the most entertaining exercise to become fit and healthy as a celebrity. There are many exercises to remove excess fat from your body but swimming is something special that does marvellous things.
Within a short span of time, you will be able to lose a good number of extra pounds. Most of the exercises are just limited to help certain organ but swimming helps your total body to be fit and healthy.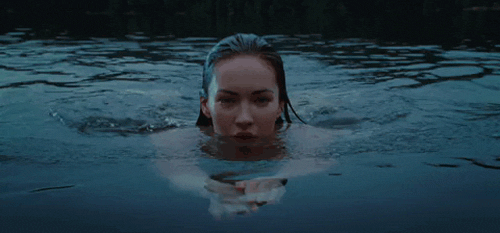 Personally, I'd observed many weight loss aspirants walking 5 to 6 miles a day without getting sweat. On the contrary, celebrities swimming for 45 minutes will make you sweat like anything.
If you don't have a swimming pool facility, then try to make it somewhere else and get it done. This is really a fantastic technique to shed extra weight and gain fitness like your favourite celebrity.
Celebrity Workout Secrets That Really Work:
The top celebrities like Angelina Jolie, Jennifer Lopez, Heidi Klum, Lady Gaga, Natalie Portman, Kate Upton, Miley Cyrus, Miranda Kerr, Taylor Swift, Beyonce Knowles, Khloe Kardashian etc have proved themselves to be hardworking and that it is the secret of their success.
Apart from swimming, the celebrities spend their time in aerobics and yoga as this help them to be cool and relaxed.
Many Hollywood celebrities and models for generations have advocated Effortless Master Cleanse as a way to clean and beautify from the inside.
Legendary Mae West attributed her nearly wrinkle-free complexion at age eighty to frequent enemas. Beyonce Knowles known for her natural feminine curves has lost 20 pounds for the role in the movie Dreamgirls.
I used to wonder how celebrities get their post-baby bodies back in shape. But the practical approach helps them to shed the baby weight fast.
For more information on extreme celebrity diet plans and workouts that work, visit the exclusive resource – The 21 Day Flat Belly FIx.