Are there any natural foods that help to start burning stored body fat? Yes, there are foods that help in burning calories more than they contain. The weight loss aspirants are very much confused about the nature of the food they consume.
Making it simpler, we have listed out 15 magical healthy foods that aid in burning body fat. Before making it, we have conducted a thorough research to ascertain its efficiency in burning more calories than you ingest.
Here is the list of 15 healthy foods (what actually works) that increase your fat burning potential.
Fat Burning Foods That Does Magic for You:
Green Tea:
Green tea is a natural weight loss stimulant. It is remarkably rich in antioxidants and promotes a healthy heart. Moreover, this healthy beverage regulates blood sugar and body temperature for good health. It raises metabolic rate to speed up fat oxidation and combats cellular oxidative damage.
Green tea contains a polyphenol known as epigallocatechin gallate (EGCG) that boosts fat burning at a faster rate. Start each morning with a cup of green tea. And have two or three additional servings to jumpstart your fat-burning success.
Start your Day with these Best Breakfast Foods to Burn Fat Every Morning:
Eggs: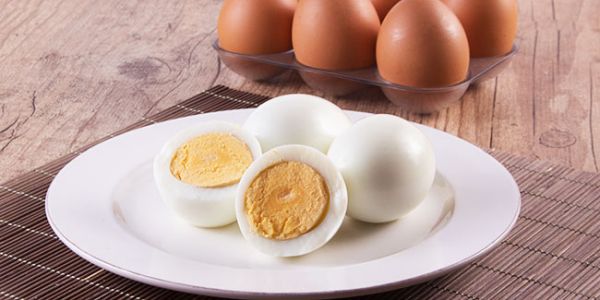 The list of 15 fat burning foods list won't be complete without this nutritional powerhouse. Eggs are an excellent source of high-quality protein which aids the metabolic rate to burn fat.
According to a research at Saint Louis University, having a breakfast consisting of two eggs keeps your food cravings away.
In short, eating three eggs several times a week boost fat burning by 35% and turns off the dominant genes responsible for belly fat.
Oatmeal:
Oatmeal is an excellent fat-soluble whole-grain providing a good amount of energy. The best variety of oatmeal tastes unsweetened and unflavored. Oatmeal effectively fights against cholesterol and is a good food for heart problems and colon cancer complications.
Due to high-fiber and slow-burn properties, oatmeal helps you feel fuller for longer. Moreover, it helps the body regulate blood sugar levels. Thus it is always recommended to have whole grains such as brown rice, quinoa etc for lunch along with high-protein and veggies.
Almonds: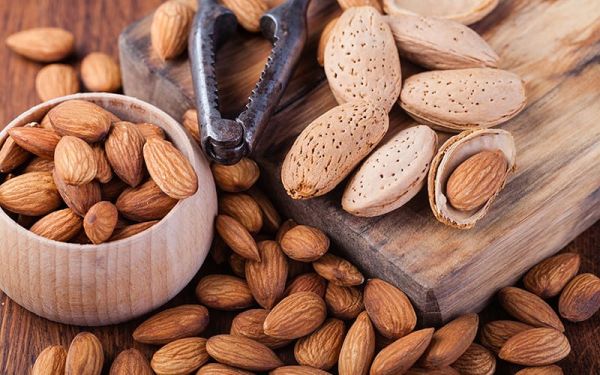 A large handful of almonds not only gives you significant fat-burning power but also reduces bad LDL cholesterol. Almonds are rich in healthy omega-3 fatty acids, protein and dietary fiber. Thus, they are considered to be an excellent snack associated with higher fat metabolism.
For maximum effect, try to eat 1.5 ounces of almonds daily before working out. The amino acid L-arginine can help you burn more fat and carbs.
What to Eat for Lunch to Make Fat Burning Simple?
Olive Oil:
This healthiest fat is made of monounsaturated fats (MUFA) that fight against cholesterol and blood triglycerides levels. According to research, Olive oil is found to decrease fat-storing inflammation and boosts metabolic rate to promote fat loss.
Why not add the unrefined extra virgin olive oil on your salad and relish it to the core. Many food experts say that olive oil should be positioned at the top of 15 fat burning foods.
Wild Salmon (Fatty Fish):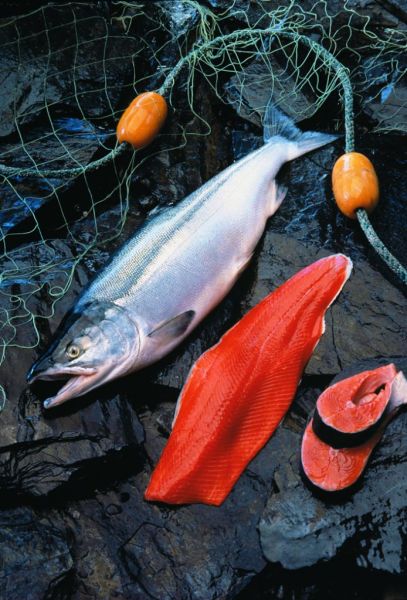 Surprised? Although fatty fish contains fat, it actually contains healthiest omega-3 fatty acids to burn body fat. This not only reduces fat-storing inflammation but also increases good HDL cholesterol.
The fatty fish including wild salmon, farmed salmon, Atlantic mackerel, mackerel, albacore tuna, Atlantic herring, anchovies, sardines, swordfish, mussels, trout, Alaska pollock are the best sources of omega-3-fatty acids (EPA and DHA) and high-quality protein to burn fat efficiently.
Have at least two to three seafood servings for lunch every week. It boosts your metabolism, reduce cravings and aid weight loss. You can even try taking fish oil supplements.
Low-Fat Dairy Products: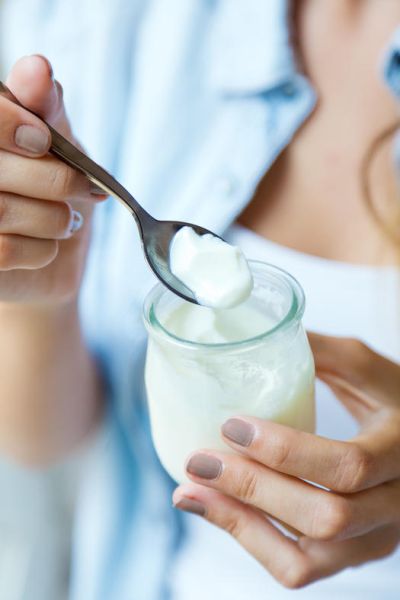 According to a study published in The International Journal of Obesity, low-fat dairy products are rich in calcium and protein. The results of the study highlighted that dairy products are the most effective in helping obese people to reduce appetite and lose weight while maintaining muscle mass.
The Vitamin-D and calcium in dairy products stimulate this fat loss effect. It is always advisable to take 3-4 servings of low-fat dairy products to reduce calorie intake.
Full-fat Greek yogurt is a good high-protein dairy product (containing conjugated linoleic acid) that promotes fat burning naturally. You can have full-fat Greek yogurt post lunch.
Fat Burning Fruits that Burn Belly Fat Instantly:
Apples:
Apples contain the highest concentration of dietary fiber and phytochemicals. They prolong the digestion and boosts feelings of fullness for longer periods. This also encourages stable blood glucose levels.
Apples do everything from a healthy immune system to a reduced risk of chronic diseases including diabetes, cardiovascular disease, cancer and asthma. Have an apple post workout to replenish the energy deficiency.
Blueberries: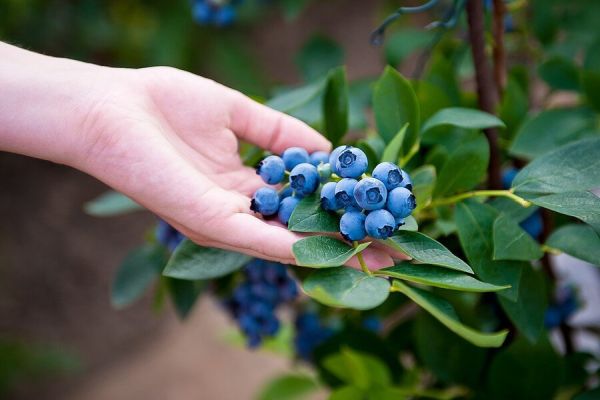 Blueberries rich in polyphenol antioxidants burn fat easily. It lowers cholesterol levels when taken with a high protein diet. Moreover, it helps the cardiovascular system to perform better by improving blood flow to your muscles during training.
The sugar content in blueberries curbs cravings for sweets naturally. It also helps in regulating blood glucose levels and results in weight loss.
Fat Burning Vegetables that Actually Speed Up Metabolism:
Cabbage:
As the cabbage inhibits the transformation of carbohydrates into fat, it is of a great importance in the fat burning process. If you are looking to shed extra weight then cabbage is a good choice to include in your diet.
It is claimed to be a natural diuretic that splits unwanted fat deposits stored in the body.
Tomatoes: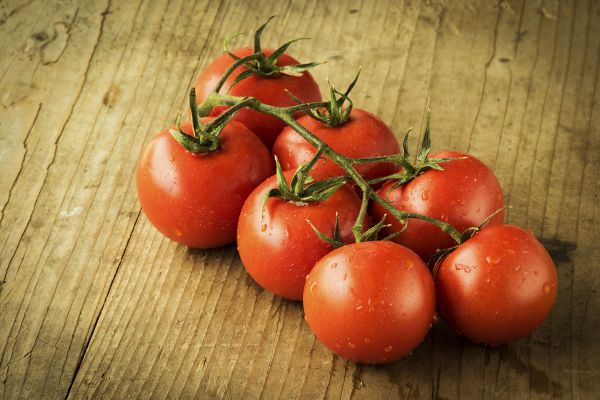 Tomato is one of the most important vegetables that finds a constant place in the kitchen. You can take it in any form as you like – raw, cooked, sun-dried, stewed, boiled etc. Add tomatoes to your daily diet to boost your metabolism.
According to the Japanese researchers, the tomato can effectively activate your DNA to burn more fat. This tasty vegetable contains lycopene enzymes that increase the metabolic rate of the body. One study found people who have tomatoes in their diets contain the most beta-carotene and lycopene.
It is to be noted that cooked tomatoes contain more bioavailable lycopene than raw tomatoes. Ultimately, this results in the smallest waists and contributes a lot to your fat loss.
It also facilitates in releasing more amount of water from kidney that aids infiltration of toxins and fatty deposits from the body.
Carrots:
The carrot contains a high level of beta-carotene. It increases bile secretion and boosts the metabolism processes of the body. Moreover, carrot intake increases the momentum of fat deposit removal.
A glass of carrot juice will make you full until lunch. Thus, you don't need to worry about unwanted snacks.
Fat Burning Kitchen Ingredients that Helps You Burn Fat Faster:
Onions & Garlic: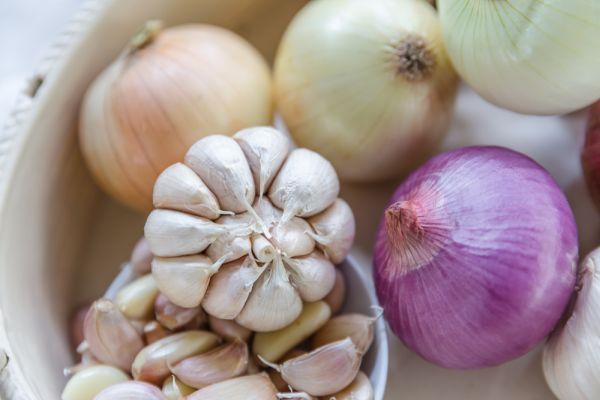 Onions and garlic have minerals and oils that help in reduction of body fat by increasing metabolic rate. Onions are rich in a mineral called chromium. This mineral helps in boosting the metabolic rate which in turn helps to burn body fat.
Similarly, dietary garlic induces thermogenesis and directly controlssaladells in the body. Incorporate crushed garlic in your sal
ad to enhance its taste.
Cinnamon:
Cinnamon is a spice used in several foods and is found to be a great fat burning food. It not only gives flavour but also burns body fat. Due to the presence of polyphenols, cinnamon improves insulin sensitivity, reduces hunger, and promotes the feeling of fullness.
Sesame Seeds:
Sesame seeds contain chemicals called lignans that help your body to release fat-burning liver enzymes. The sesame seeds are rich in zinc and selenium minerals. These two minerals are considered to be important antioxidant cleansers to stimulate weight loss.
Why not make a delicious homemade granola and have it as a snack post workout?
Now over to you …
As such, there is no exact figure like 15 fat burning foods; the fat burning foods list will be quite long to place it here.
Either way, if you are trying to lose weight, eating these 15 fat burning foods might be worth a try especially when you consider that they are nutritionally sound. Here is an important resource on 3 Week Diet.
Image Credit: Photographee, fotalia